Honorable Mentions:
(pic via denversportsstation.com)
Gary Harris- SG, Denver Nuggets
College stats: 16.7 ppg on 42.9%, 4.0 rpg, 2.7 apg, 1.8 spg in 32.3 mpg
Great 2-way player, can shoot well from the outside, would put him on this team if the Nuggets did not add Arron Afflalo this offseason.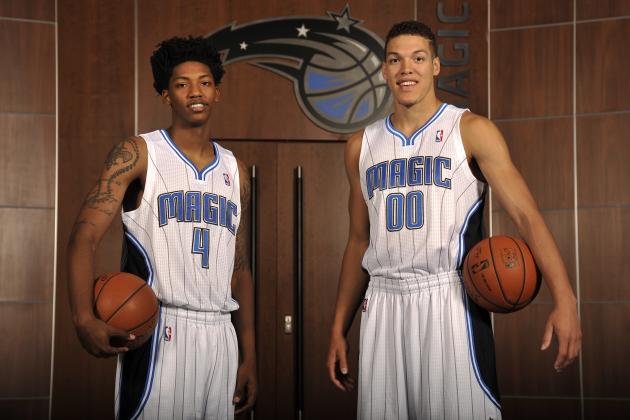 (pic via bleacherreport.com)
Elfird Payton- PG, Orlando Magic
College stats: 19.2 ppg on 50.1%, 6.0 rpg, 5.9 apg, 2.3 spg in 35.9 mpg
Great on defense and can rebound well but is a little out of control at times and needs to improve his jumper.
Aaron Gordon- Forward, Orlando Magic
College stats: 12.4 ppg on 49.5%, 10.2 rpg, 1.1 spg, 1.3 bpg in 31.2 mpg
Great defender and rebounder, very athletic but is still very raw and needs to improve on his offense.
(pic via houndsports.com)
Doug McDermott- SF/PF Chicago Bulls
College stats: 26.7 ppg on 52.6%, 7.0 rbg, 44.9% from 3 in 33.7 mpg
Can score from anywhere, does a good job on the glass, great basketball IQ, underrated athlete but still a liability on defense and will get less touches/minutes on good Bulls team.